LM Vertical Grinding Mill
LM vertical grinding mill belongs to fine grinding mill equipment. LM vertical grinding mill is mainly used for finely grinding the hard, medium hard or soft material in the building materials industry, especially in the cement industry, ceramic industry, power sector used more, such as cement clinker, limestone, clay , clay, gypsum, feldspar, barite and coal and so on.
LM Vertical Grinding Mill For Stones Processing
The grinding mill machines belong to the mining equipment. There are many various types of grinding mill machines in mining industry, such as hammer mill, straight through the centrifugal mill, overpressure trapezium mill, lm series vertical milling machine, three-ring medium speed mill and so on. Zenith lm series vertical milling machine sets medium crushing, drying, grinding, classifying and other functions as a whole, being the ideal equipment in the grinding industry.
The automatic control system of Zenith lm series vertical milling machine can reach remote control, which is easy to operate. The special design of such grinding mill machines can avoid the destructive impact and severe vibration. We can turn the rotating arm by repairing fuel tank, replace the roller and liner is more convenient, which can reduce the downtime. It features small vibration, low noise, and sealing device as a whole, and the system also works with no pressure and dust spills.
The Functions of LM Vertical Grinding Mill
In stone processing plants, the LM vertical grinding mill machines are often used for crushing various stones and ores according to the clients' demands. LM series milling machine is the vertical mill products with independent intellectual property rights, which is based on the advanced grinding technology of Zenith Company in the technical advantages of vertical mill products increasingly prominent situation.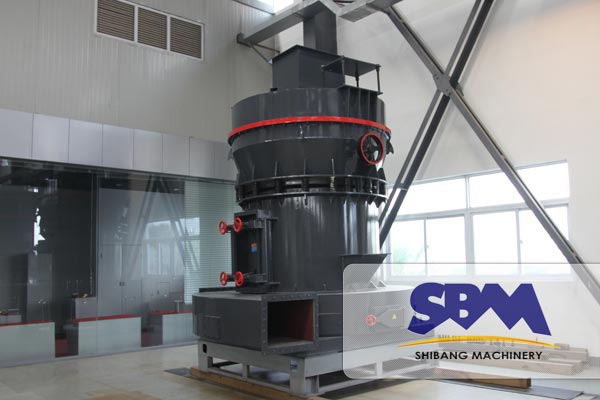 The motor drives the grinding disc to rotate by the reducer. The air lock feeder from the feed inlet fell at the center of the grinding disk. As the disc rotates, the material in the role of centrifugal force, move to the edge of the grinding disc. The disc of the annular groove by roller compaction and crushed, crushed material by wind ring high-speed airflow within the edge of the grinding disc. Large particles are directly sent into the disc for regrinding. By adjusting the temperature of hot air, it can satisfy the different humidity material requirements to achieve the required product moisture.
Features
1. High yield in every machine and every hour, power consumption, and low energy consumption;
2. Abrasive materials under variable pressure;
3. Small amount of maintenance, wear parts, easy maintenance;
4. Static and dynamic classifier regulate product quality, with higher grinding efficiency;
5. Simple process, preheating, grinding, upgrade in one, short process, small footprint;
6. Strong self-protection, with a gear lubrication oil station, hydraulic station, lubrication of grinding rolls, sprinklers and other auxiliary facilities.
Request for Quotation
You can get the price list and a MCC representative will contact you within one business day.